A UFC começa a ser um desporto cada vez mais acompanhado em Portugal, muito devido a André Fialho, um dos lutadores portugueses em destaque na modalidade, mas não só.
Há vários nomes que fizeram história na UFC. Conheces todos os que vamos apresentar?
Quem foram os maiores Campeões de UFC da história?
A UFC (Ultimate Fighting Championship) é uma organização de artes marciais mistas (MMA). O primeiro evento aconteceu nos anos 90, nos Estados Unidos da América, mais concretamente em Denver, Colorado. Atualmente, estende-se por vários ringues em todo o mundo.
Esta é uma competição com vertente masculina e feminina, por isso vamos-te apresentar aqui alguns campeões de cada género.
Frankie Edgar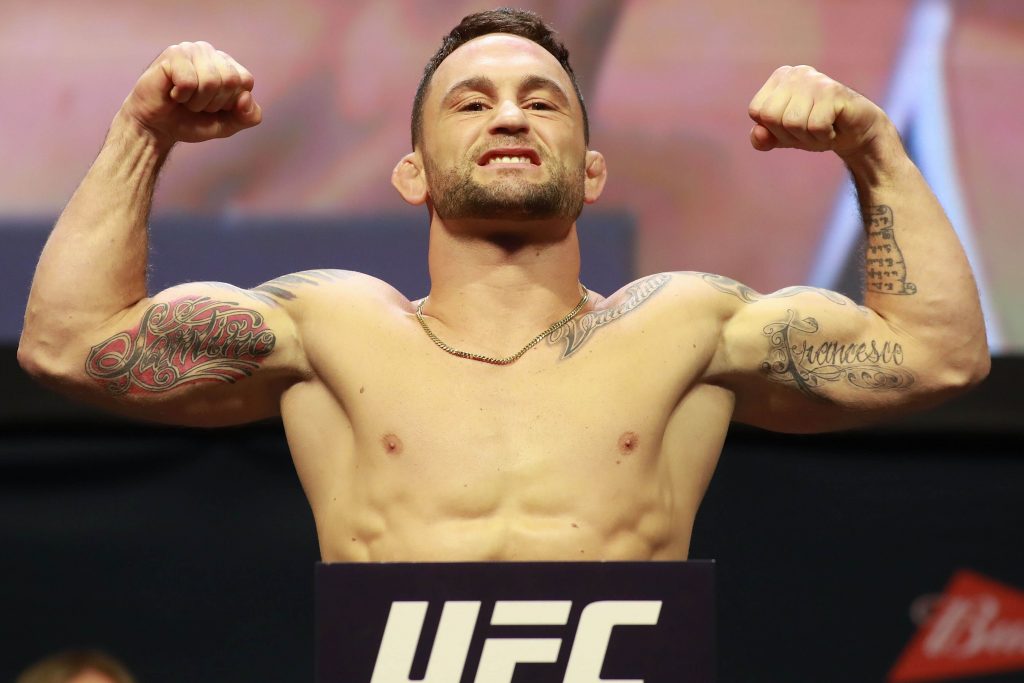 Data de nascimento de Frankie Edgar: 16 de novembro de 1981
Nacionalidade: EUA
Frankie Edgar altura: 1,68m
Este lutador norte-americano competiu em várias categorias na UFC, nomeadamente peso leve, peso pena e peso galo.
Foi campeão em peso leve na UFC, mas ficou conhecido pelas suas grandes lutas nas várias categorias dentro de um ringue.
Em 2011 recebeu a distinção dos World MMA Awards pela "Luta do Ano", frente a Gray Maynard.
Georges St. Pierre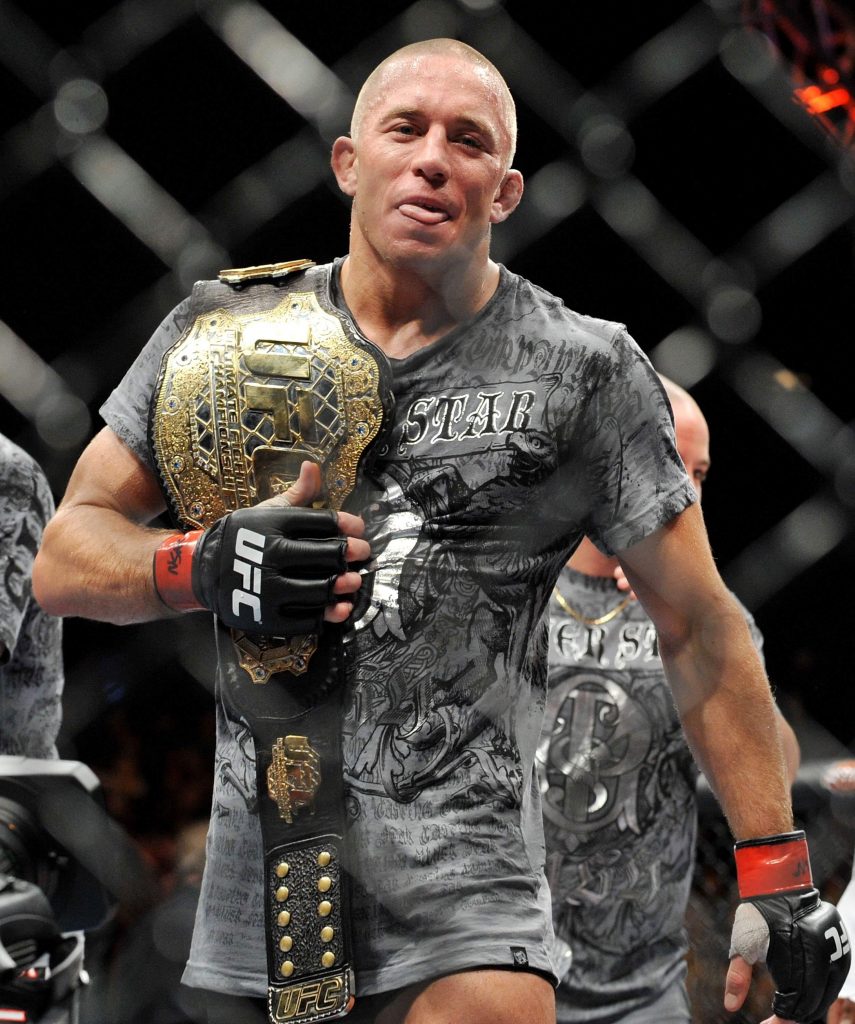 Data de nascimento de Georges St. Pierre: 19 de maio de 1981
Nacionalidade: Canadá
Georges St. Pierre altura: 1,78m
O lutador canadiano é igualmente considerado um dos melhores da sua geração. Foi campeão de pesos meio-médios por duas vezes e de pesos médios por uma vez. Venceu a alguns dos maiores nomes do circuito, nomeadamente Matt Hughes, Matt Serra e Johy Hendricks.
Retirou-se em 2019, e faz parte do UFC Hall of Fame desde 2020.
Frank Shamrock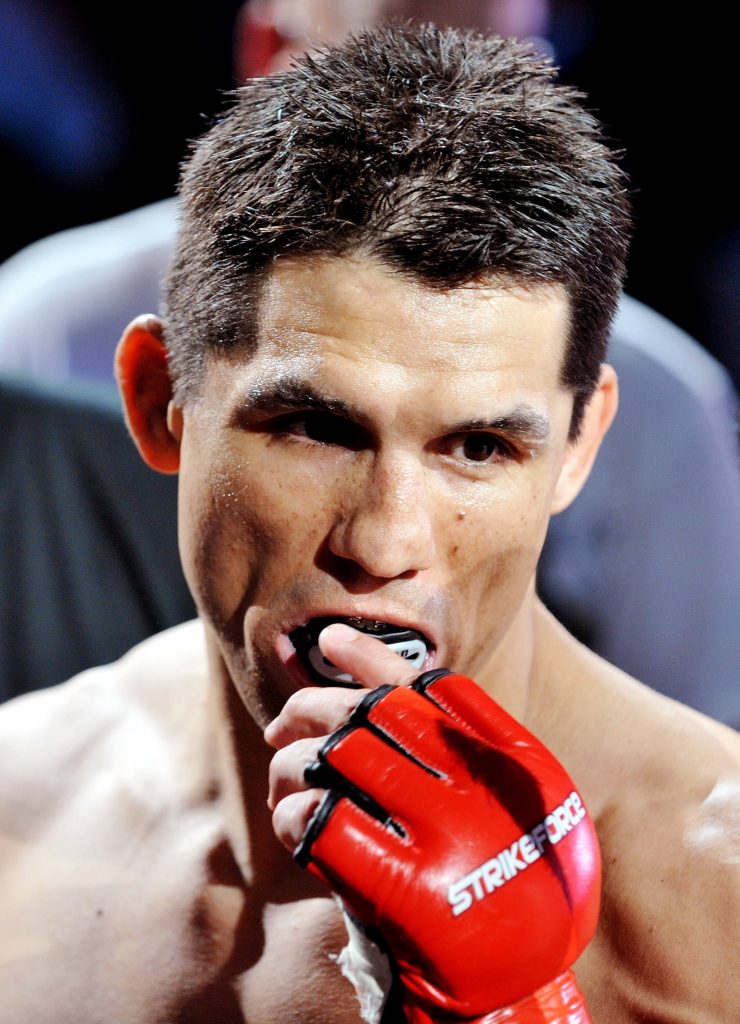 Data de nascimento de Frank Shamrock: 8 de dezembro de 1972
Nacionalidade: EUA
Frank Shamrock altura: 1,78m
Frank Shamrock é um dos nomes a mencionar quando falamos da história das artes marciais, sendo campeão mundial nas categorias de UFC, WEC, Strikeforce e Pancrease.
No entanto, na UFC, conseguiu alcançar o record do Guiness por ter atingido a vitória mais rápida na conquista de um título mundial, precisando apenas de 16 segundos para derrotar Kevin Jakson.
Joanna Jędrzejczyk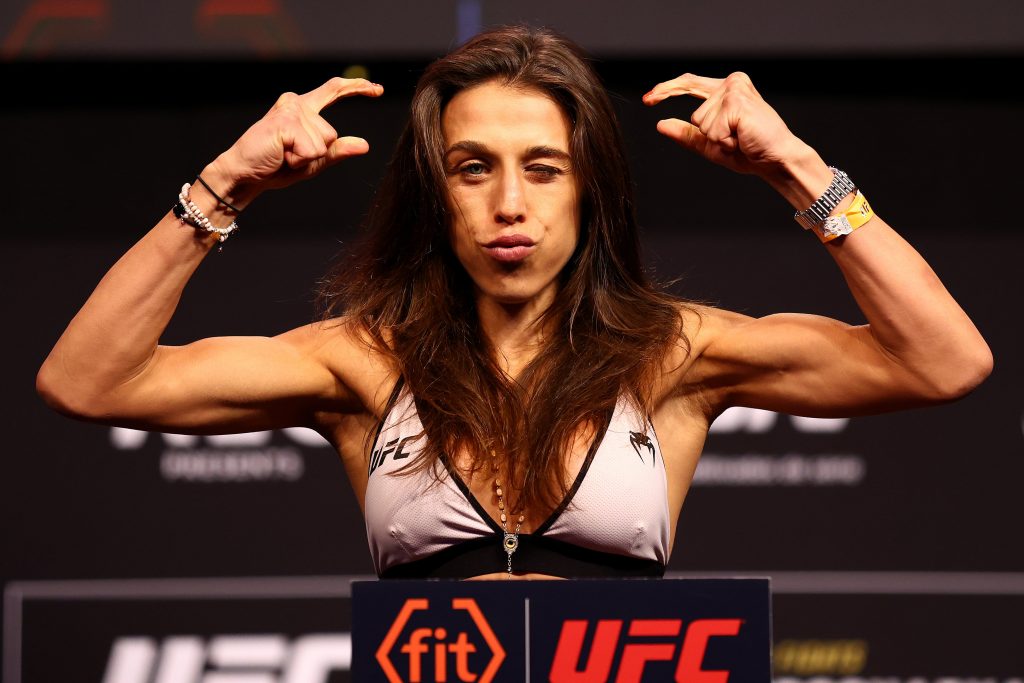 Data de nascimento de Joanna Jędrzejczyk: 18 de agosto de 1987
Nacionalidade: Polónia
Joanna Jędrzejczyk altura: 1,68m
A ex-lutadora polaca retirou-se em junho de 2022, depois de uma derrota frente a Zhang. Foi campeã de peso palha na UFC e é detentora de vários recordes, nomeadamente de maior número de golpes diferentes, conquistado num combate frente a Jéssica Andrade.
Venceu por duas vezes a luta da noite, uma frente a Jessica Penne e outra contra Claudia Gadelha. Esta distinção premeia a luta mais impressionante do evento.
Ronda Rousey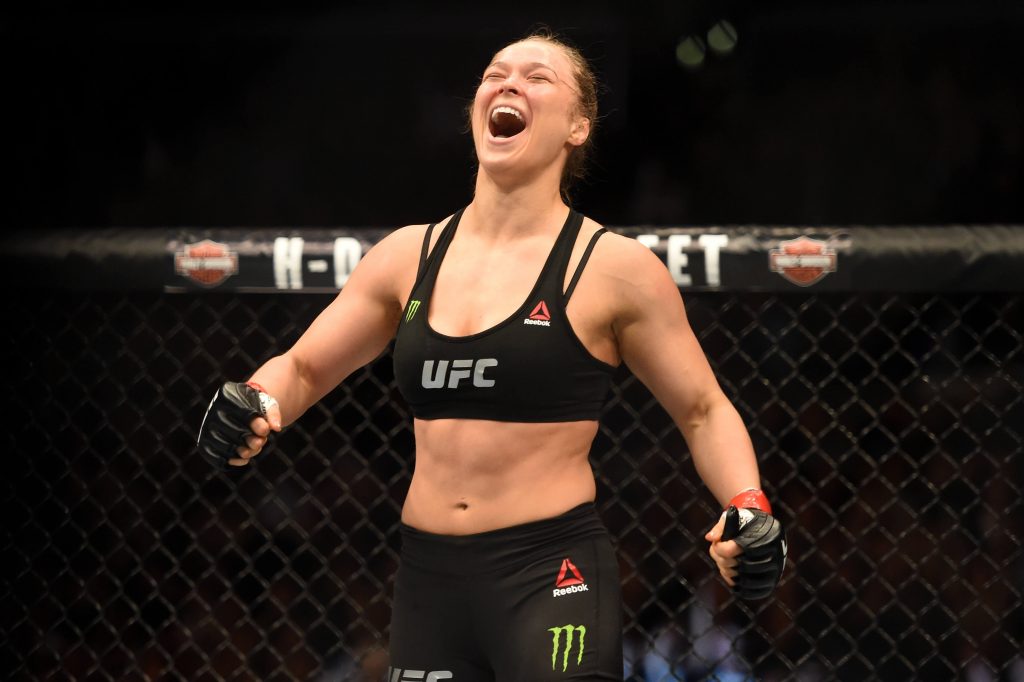 Data de nascimento de Ronda Rousey: 1 de fevereiro de 1987
Nacionalidade: EUA
Ronda Rousey altura: 1,70m
A lutadora americana é um dos nomes mais conhecidos do mundo das lutas. Participou em eventos de wrestling, UFC, Strikeforce, entre outros.
 Esteve presente na UFC entre 2012 e 2016 e foi a primeira campeã de UFC, defendendo o título por seis vezes com sucesso. Entrou no Hall of Fame da UFC em julho de 2018.
Venceu ainda a medalha de bronze nos Jogos Olímpicos de 2008.
---
Apostas UFC
Apostas online em todos os combates de UFC aqui na bwin. Consulta as nossas odds, todas as estatísticas e resultados em tempo real! Vê aqui os próximos combates de MMA. Queres saber como apostar em lutas de UFC? Consulta este artigo sobre como apostar nesta modalidade, quais os mercados de apostas de UFC mais populares em Portugal, onde apostar e estratégicas para apostar em UFC e MMA com responsabilidade.