História da Liga dos Campeões
O que é a Liga dos campeões?
A Liga dos Campeões é uma competição anual de clubes europeus de futebol organizada pela União das Associações Europeias de Futebol (UEFA). Antes de mais nada, falamos de um dos torneios mais prestigiados do mundo, disputado pelas equipas mais bem classificadas nos respetivos campeonatos nacionais na época anterior. O número de vagas é atribuído consoante o ranking da UEFA.
Quando nasceu a Liga dos Campeões?
Criada em 1992, esta prova é a sucessora da Taça dos Clubes Campeões Europeus, disputada desde 1955. No decorrer dessa década, o formato foi expandido, onde se jogava uma fase de qualificação para incluir clubes "vice-campeões" nos seus campeonatos nacionais. Contudo, quem não se qualificar na Champions League, vai para a Liga Europa.
Como funciona a qualificação para a Liga dos Campeões?
O formato atual começa em meados de julho com 3 rondas de qualificação e playoff. Posteriormente, as 10 equipas sobreviventes vão para a fase de grupos, onde se juntam a outras 22 previamente qualificadas.
As 32 equipas são colocadas em oito grupos de quatro equipas. A seguir, jogam seis jornadas, três em casa, três fora. Ou seja, são depois 16 equipas – as primeiras de cada grupo – que passam para a fase a eliminar.
Quem fica no terceiro posto vai para a Liga Europa. Por fim, o vencedor da Liga dos Campeões qualifica-se para a Supertaça Europeia, bem como para o Mundial de clubes.
O histórico da Champions League
Quem tem mais Liga dos Campeões?
O Real Madrid é o clube que mais vezes ganhou este torneio: 14. Aqui estão incluídas as primeiras cinco épocas. Da mesma forma, são os clubes espanhóis quem tem mais troféus, num total de 19. Segue-se Inglaterra com 15 e Itália 12.
Feitas as contas, 23 clubes diferentes conquistaram, até ao momento, esta prova. Destes, 12 venceram mais do que uma vez. Agora, a única equipa tricampeã consecutiva na Liga dos Campeões é o Real Madrid. Se contabilizarmos com a Taça dos Clubes Campeões Europeus, podemos ver que o Bayern também já conquistou esse feito e que a formação "merengue" chegou mesmo a ser pentacampeã!
O histórico das equipas portuguesas na Liga dos Campeões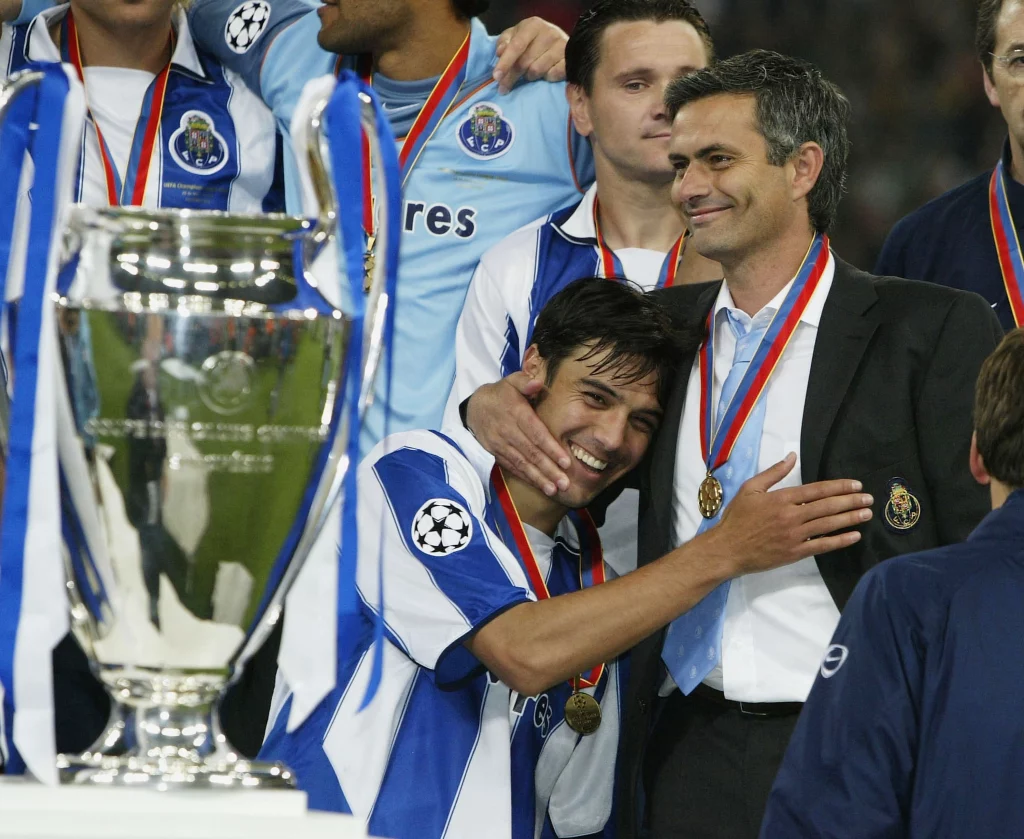 Tanto o SL Benfica como o FC Porto já levantaram por mais do que uma vez a taça da Liga dos Campeões. Enquanto os "encarnados" o fizeram consecutivamente na década de 1960 (1960/61 e 1961/62), os "dragões" conseguiram em duas alturas diferentes: 1986/87 e 2003/04.
Hino da Champions League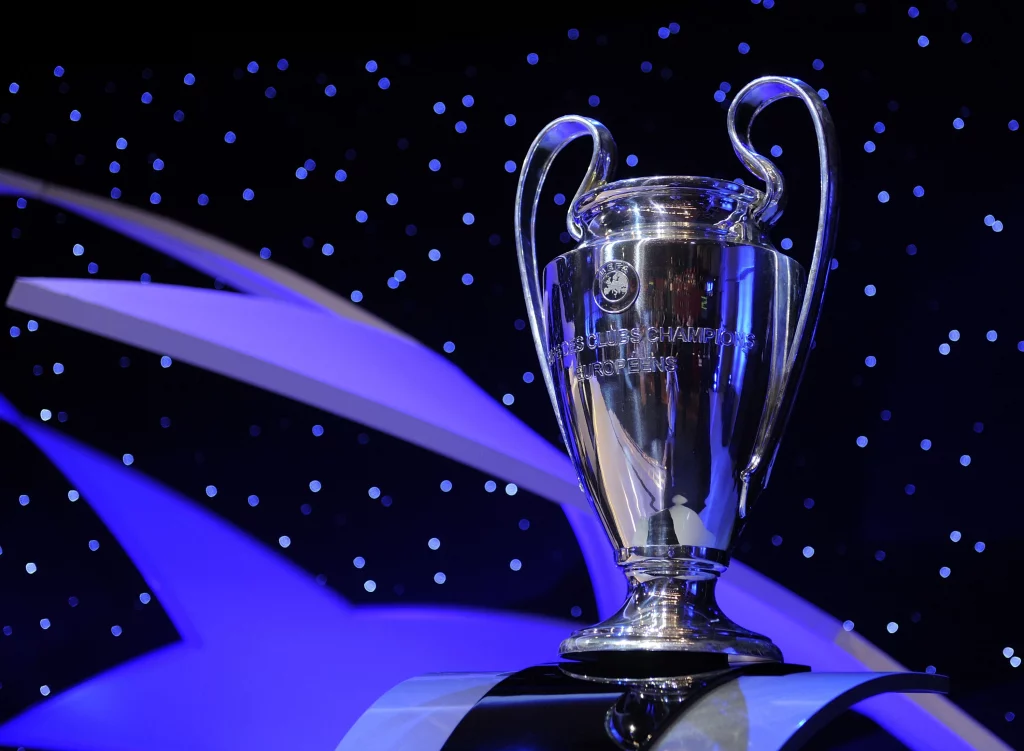 O hino da Liga dos Campeões foi escrito por Tony Britten e adaptado por Zadok the Priest de George Frideric Handel. Em 1992, a UEFA pediu a Britten para fazer um arranjo. Ao mesmo tempo, a Orquestra Filarmónica Real de Londres executou essa alteração, tendo sido cantada pela Academy of Saint Martin in the Fields nas três línguas oficiais pela UEFA: inglês, alemão e francês.
Na final de 2009, em Roma, Andrea Bocelli entoou o hino da Liga dos Campeões e, no ano seguinte foi a vez de Juan Diego Flórez. Em 2011, este hino foi tocado pela banda All Angels. Logo depois, no ano seguinte, foi cantado com a voz de Jonas Kaufmann. Em conclusão, há que referir que este hino nunca foi lançado comercialmente na versão original.